JOIN US FOR THESE FREE EVENING TALKS IN JULY
The Sun Valley Writers' Conference is excited to be partnering with our local Community Library to host free lectures throughout the year.
These talks, bringing our country's brightest literary minds directly to the Sun Valley community, are typically held at Ketchum's Forest Service Park or at The Community Library. They are free and open to the public. Past presenters have included Imbolo Mbue, Erich Schwartzel, Ayad Akhtar, Tobias Wolff, Susan Orlean, and many more.
This year, we have two talks bookending the Sun Valley Writers' Conference (July 22-24). All talks will be held at 6:00pm at The Community Library Lecture Hall with book signings to follow. Books will be available to purchase on-site.
Registration required. Visit here to sign up for Javier Zamora's talk and here to sign up for Curtis Sittenfeld's talk.
JAVIER ZAMORA
Wednesday, July 19
6:00 pm at The Community Library
NYT bestselling author and Salvadoran poet Javier Zamora will discuss his debut memoir, "Solito," on July 19. In it, he details his 3,000 immigration from El Salvador to the United States at nine years old… alone.
In 1999, a nine-year-old boy left his tiny village in El Salvador to join his parents who had emigrated to America some years before. His astonishing nine-week, 3,000-mile journey, without friends or family, is the heart of Zamora's riveting memoir. Zamora writes in the pitch-perfect voice of that child as he makes his perilous way, on foot and by boat and bus and truck, recalling moments of true terror and of unexpected tenderness. In conversation with Executive Director of The Community Library Jenny Emery Davidson, Zamora will speak about the book, about how he was finally able to write it, about trauma and healing and hope, and about becoming the celebrated poet and writer that he is.
CURTIS SITTENFELD
Tuesday, July 25
6:00 pm at The Community Library
On July 25, Curtis Sittenfeld will be dazzling us with her singular brand of humor, wit, and female-focused social commentary, discussing her latest novel, "Romantic Comedy."
In bestselling author Curtis Sittenfeld's much-loved new novel, she explores – with her typically keen observations and trademark ability to bring complex women to life on the page – the neurosis-inducing and heart-fluttering wonder of love, while slyly dissecting the social rituals of romance and gender relations in the modern age. Sittenfeld sits down with Sun Valley Writers' Conference Literary Director John Burnham Schwartz – a former professor of hers at the Iowa Writers' Workshop, as it happens – to discuss what makes Romantic Comedy a romantic comedy, her approach to genre and craft in previous novels such as American Wife, Rodham, and Elligible, and other stories from her literary journey.
Be sure to check back soon or sign up for our email newsletter to receive important updates and information about these events. If you can't join us in person, you can livestream the events at comlib.org.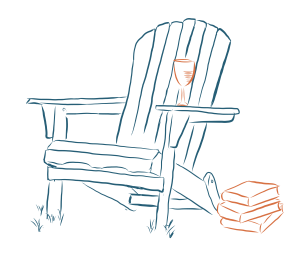 Support Our Mission
Your support allows us to bring these programs to life.