As part of our Community Speaker Series, SVWC is partnering with The Community Library to host three free lectures, bookending this year's Sun Valley Writers' Conference (July 16-18, 2022).
Talks will be held at 7:00pm on July 11, 13, and 20 in Ketchum's Forest Service Park with book signings to follow. No registration is required. Pack your own picnic, chairs, and blankets and join us on the lawn. In the event of poor weather, the lectures will be moved to the Lecture Hall at The Community Library. If you can't join us in person, you can livestream the events at comlib.org.
IMBOLO MBUE
Monday, July 11 at 7:00 PM  |  Forest Service Park
"How Beautiful We Were"
Many years before she published her award-winning debut novel, Behold the Dreamers, Imbolo Mbue was working on another story, which she set aside. We now have that book—named "one of the best of 2021" by The New York Times—a stirring, heartbreaking story about a small African village engaged in a struggle with the American oil company that is poisoning its land and its children. Nuanced and character-driven, it has moments of eruptive violence and scenes of stunning beauty. Mbue will talk about how the story haunted her, how she came back to it, and why writing novels is her life's work.
ERICH SCHWARTZEL
Wednesday, July 13 at 7:00 PM  |  Forest Service Park
"Red Carpet: Hollywood, China, and the Global Battle for Cultural Supremacy"
Competition between the United States and China dominates the foreign policy landscape, from trade to technology to military might. But this battle for global influence is also playing out in a strange and unexpected arena: the movies. Erich Schwartzel, author of Red Carpet, will explain how the film industry is the latest battleground in the tense and complex rivalry between these two world powers.
AYAD AKHTAR
Wednesday, July 20 at 7:00 PM  |  Forest Service Park
"Homeland Elegies"
Ayad Akhtar, the Pulitzer Prize-winning author of Disgraced, Junk, and American Dervish, will talk with novelist and SVWC Literary Director John Burnham Schwartz about his celebrated novel, Homeland Elegies, the profound and provocative story of an immigrant father and his son searching for belonging in post-Trump America, and with each other.
Imbolo Mbue
Erich Schwartzel
Ayad Akhtar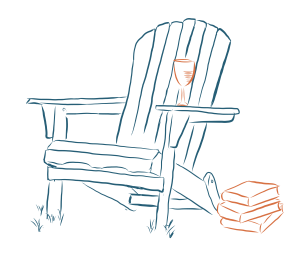 Support Our Mission
Your support allows us to bring these programs to life.