"Beyond the Page" Podcast Episode 13 with John Burnham Schwartz and Larissa MacFarquhar Now LIVE
By: SVWC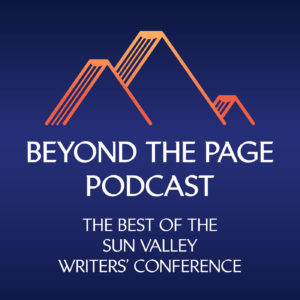 In his sixth novel, The Red Daughter, novelist (and regular Beyond the Page host) JOHN BURNHAM SCHWARTZ imaginatively inhabits the life of Svetlana Alliluyeva (1926–2011), the only daughter of Joseph Stalin, who in his three decades as the tyrannical ruler of the Soviet Union was responsible for the deaths of more than 20 million people. At the height of the Cold War, Svetlana became the most important Soviet citizen ever to defect to the West, arriving in New York to throngs of reporters and a nation hungry to hear her story. By her side was a young lawyer sent by the CIA to smuggle her into America. That lawyer was John Burnham Schwartz's father.
In this 13th episode of Beyond the Page, moving between excerpts from his talk at the Sun Valley Writers' Conference and a conversation with The New Yorker staff writer and SVWC alumna LARISSA MACFARQUHAR, Schwartz recreates the story of an extraordinary, troubled woman's search for a new life and a place to belong.
This episode is now available and can be played from the SVWC website on our Podcasts page or from other public podcast platforms, including Apple, Stitcher, and Spotify.
Narrated by SVWC Literary Director John Burnham Schwartz, and in partnership with LitHub, the SVWC Beyond the Page podcast explores past conference talks and current events, weaving together writers' ideas in a half-hour episode twice a month.