"Beyond the Page" Podcast Episode 16 with Isabel Allende LIVE
By: SVWC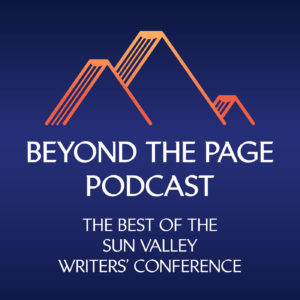 In Episode 16, internationally beloved author ISABEL ALLENDE sits down virtually with her good friend, PBS/NewsHour's JEFFREY BROWN, to discuss her latest novel, A Long Petal of the Sea. Along the way, she brings us closer to the upheavals of the Spanish Civil War; Chile during Pinochet's military dictatorship; the stories of refugees known and imagined; and, of course, the art of fiction.
This episode is now available and can be played from the SVWC website on our Podcasts page or from other public podcast platforms, including Apple, Stitcher, and Spotify.
Narrated by SVWC Literary Director John Burnham Schwartz, and in partnership with LitHub, the SVWC Beyond the Page podcast explores past conference talks and catches up with our writer alumni, weaving together writers' ideas in a half-hour episode twice a month.
Photo Credit: Lori Barra