"Beyond the Page" Podcast Episode 24 with Patrick Radden Keefe LIVE
By: SVWC
In this episode of BEYOND THE PAGE, host John Burnham Schwartz speaks with PATRICK RADDEN KEEFE, one of the finest journalists working today.  A staff writer for The New Yorker, Keefe is the author, among other books, of Say Nothing: A True Story of Murder and Memory in Northern Ireland, and of the totally different, but equally riveting, Empire of Pain: The Secret History of the Sackler Dynasty, currently on the Times bestseller list – and the subject of this episode's conversation.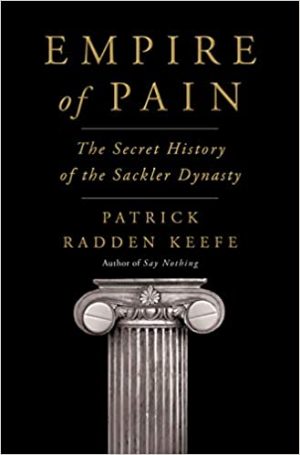 This episode is now available and can be played from the SVWC website on our Podcasts page or from other public podcast platforms, including Apple, Stitcher, and Spotify.
Hosted by SVWC Literary Director John Burnham Schwartz, and in partnership with LitHub, the SVWC Beyond the Page podcast explores past conference talks and catches up with our writer alumni, weaving together writers' ideas in a half-hour episode twice a month.
Photo credit: Barbi Reed