Leading up to the Conference, SVWC Associate Director Anne Taylor Fleming, who has a lifelong addiction to the written word, will share her enthusiasm and thoughts about books written by our SVWC 2022 presenters. Check back here often as we add more of her reviews.
June 1, 2022

Lincoln and the Broken Constitution
by Noah Feldman
Many think the revered U.S. Constitution has been locked in place since its establishment. But in his eye-opening book, Noah Feldman, one of the country's leading constitutional scholars, argues that Abraham Lincoln determinately violated the founding document and in effect remade it at a time of national crisis. The book offers a compelling story of Lincoln's constitutional choices and how he made them. It is intellectually and emotionally thrilling.
May 25, 2022

To Risk It All: Nine Conflicts and the Crucible of Decision
by Admiral James Stavridis
Through nine captivating stories from the U.S. Navy's nearly 250-year history, retired Admiral James Stavridis gives us a master lesson in leadership, risk, and decision-making. This is not all glory and success. Part of the true strength of the book is the inclusion of stories of perceived failure. When the decisive moment comes, how do true leaders respond and how do they face the ultimate risk to themselves and those they lead. A compelling read for those in the military but also for the rest of us.
May 18, 2022

Stalin: Paradoxes of Power, 1878-1928
Stalin: Waiting for Hitler, 1929-1941
by Stephen Kotkin
"What we have today in Russia is not some kind of surprise. It's not some kind of deviation from a historical pattern." These are the words of writer and Princeton historian Stephen Kotkin who has written two definitive and highly admired volumes on Joseph Stalin with a third on the way. Given the Russian invasion of Ukraine, there is no better time to read them, with their extraordinary weave of Stalin's own biography and the world events he helped set in motion. The portrait of Stalin in both books is captivating and chilling and offers insight into how a ruthless, charismatic despot seduces and controls a huge country, bending it to his malevolent will. Think Vladimir Putin.
May 11, 2022

The Long Corner

by Alexander Maksik
When his beloved bohemian grandmother dies, Solomon Fields leaves Manhattan with all its chic trappings, including his unsatisfying advertising career, and ends on a tropical island at an artists' colony called The Coded Garden. The place is presided over by an autocratic guru amusingly named Sebastian Light. The place intrigues and unnerves Fields as he deals with his disappointments and grief and tries to figure himself out. Like the Garden itself, the book casts a kooky, seductive spell.
I love reading about the intrigues that go on in artists' colonies. The Coded Garden, the chief locale of Alexander Maksik's new novel, is so cool and weird. Loved the characters, including the seductive founding guru.
May 4, 2022

The Last Days of Roger Federer

by Geoff Dyer
This is a joyously witty tour de force lamentation about the waning days of some extraordinary, gifted people. Prompted by his own reckonings, Geoff Dyer writes about his encounter with the annoyances and losses of late middle age—yes, his tennis game—against the last days and last works of writers, painters, musicians, and tennis stars. In this irresistible mashup of insight, elegy, and wit, you will encounter everyone from Friedrich Nietzsche and Annie Dillard to Bob Dylan and Roger Federer as they face the decisions, sorrows, and pivots brought on in the final set if you will.
April 27, 2022

From Strength to Strength

by Arthur C. Brooks
The subtitle of Arthur C. Brooks' uplifting new book says it all: "Finding Success, Happiness and Deep Purpose in the Second Half of Life." The theme will resonate with all who are reckoning with the losses that come with age, of various abilities and skill sets and career highs. Through research into social science, philosophy, biography, and theology, and dozens of interviews with everyday folks, the Harvard professor and happiness columnist for The Atlantic shows us how to redefine success in our later years and find true joy and purpose in the process.
April 20, 2022

The Great Experiment

by Yascha Mounk
How can liberal democracies endure? This is the single biggest question for our time, writes author Yascha Mounk, one faced by democracies around the globe, including our own. In his wise and wide-ranging new book, Mounk looks at the challenges posed by diverse, multi-ethnic societies in which people of differing passions and ideologies threaten the cohesion and stability of their countries. Mounk insists that these democracies must and can find the consensus and common ground to survive and thrive. Bracing and optimistic.
April 13, 2022

Woman of Light

by Kali Fajardo-Anstine, SVWC 2022 New Voices Fellow
As she did in her celebrated short story collection Sabrina and Corina, a National Book Award Finalist, Kali Fajardo-Anstine shows us an original piece of American history in her compelling new novel. The sprawling, evocative story of five generations of an Indigenous Chicano family in the American West, the book is intimate and cinematic, scenes of landscape and poverty, of family loyalty and family secrets. In an admiring quote, the novelist Celeste Ng writes: "Sometimes you just step into a book and let it wash over you, like you're swimming under a big, sparkling night sky."
April 6, 2022

Time Is a Mother

by Ocean Vuong
In this beautiful and searing poetry collection, Ocean Vuong evokes so many thoughts and feelings with a phrase, an image, a flutter of words down the page. He writes as a son who has lost his mother, as an entranced lover, as a sharp-eyed observer of America, the country to which he came as a child from Vietnam. His sense of grief is palpable but so is his grasp of joy, his susceptibility to beauty, his enchantment with language. Not to be missed—even by those who don't typically read poetry.
March 30, 2022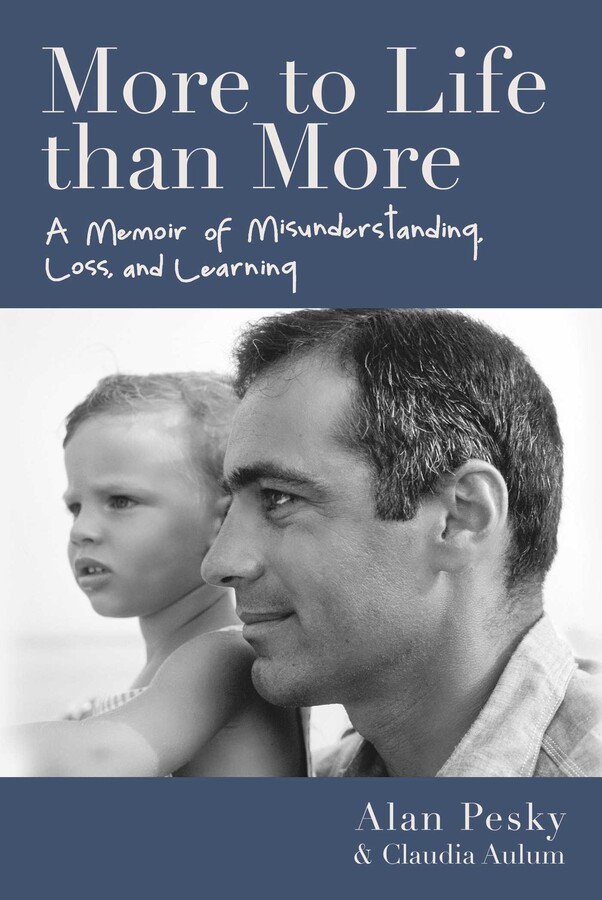 More to Life than More: A Memoir of Misunderstanding, Loss, and Learning

by Alan Pesky & Claudia Aulum
At the heart of Alan Pesky's moving new memoir, co-authored by Claudia Aulum, is the story of how a hard-charging successful father changes his life and priorities after his 30-year-old son Lee dies of brain cancer. He writes in loving, painful detail about their complicated relationship, recounting how he had a difficult time relating to a son who struggled with learning disabilities when there was not much understanding or resources for kids who had them. This is the story of his reckoning and of how, in his considerable grief, he started the Lee Pesky Learning Center dedicated to helping children with learning disabilities, a thriving Idaho nonprofit that has now served more than 100,000 children.
March 23, 2022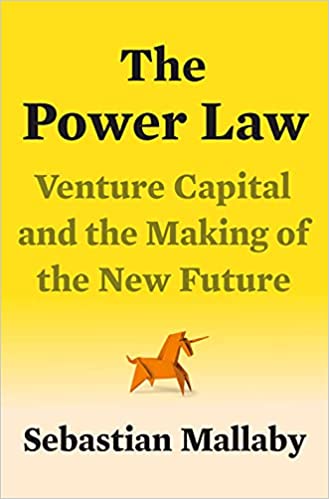 The Power Law

by Sebastian Mallaby
Want to know who is behind the Impossible Burger—the plant-based meat alternative? No, not the scientist, but the money man who bankrolled him. That is just one of the arresting stories in this book about venture capitalists, the idiosyncratic and sometimes autocratic financial visionaries who have funded significant innovations from the tech world to the burger world. The author makes a case that these sometimes-disdained high rollers have changed the way we live—for the better.
March 16, 2022
Wilson

by A. Scott Berg
A. Scott Berg is one of the country's most respected and celebrated biographers. His books on Max Perkins, Samuel Goldwyn, and Charles Lindbergh offer definitive, fair-minded portraits of the subjects at hand. His most recent, Wilson, reveals the 28th president in all his complexities: a passionate husband who led his country through World War I (1914-1918) but also a leader who re-segregated much of the federal workforce. Taken together, these scrupulously researched biographies give us a rich history of 20th-century America and some of its commanding personalities. Read any; read all.
March 10, 2022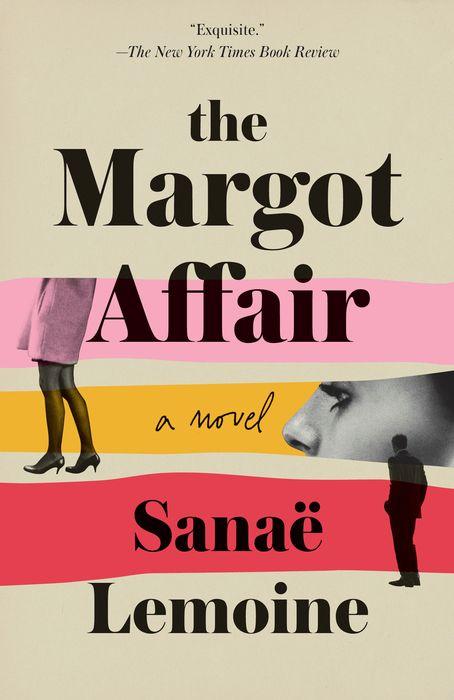 The Margot Affair

by Sanaë Lemoine, SVWC 2022 New Voices Fellow
In this affecting debut novel, the secret daughter of a married French politician and a famous actress decides to go public and expose her parents. A precocious yet innocent teenager, she insists on being seen and heard and acknowledged. You follow her around Paris, the parks and streets and cafes, as she willfully exposes the secrets of those she loves and must live with the consequences. Psychologically astute and emotionally captivating.
March 3, 2022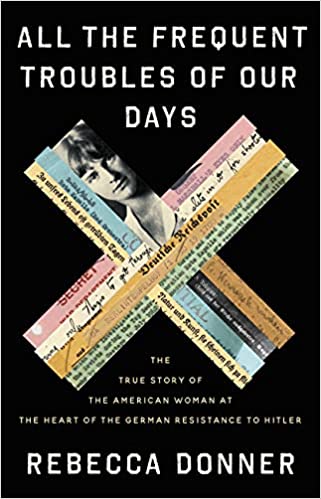 All the Frequent Troubles of Our Days

by Rebecca Donner
How and why did a young American grad student from Milwaukee become one of the leaders of the largest underground resistance group to Adolf Hitler in Berlin in the 1930s and '40s? It is a riveting true story, one that might have been lost in history but for the dogged research of that woman's great-great niece, writer Rebecca Donner. Through letters and diary entries, archival research and interviews, Donner reconstructs the life of her courageous relative, Mildred Harnack, offering an intimate, detailed portrait as well of how the Nazi party captured Germany. A stunning story of love, hate, betrayal, and heroism.
February 23, 2022
After the Fall
by Ben Rhodes
As a White House aide and confidant of Barack Obama's, Ben Rhodes saw the world from inside the power bubble. In the years since, he has travelled the globe trying to figure out why democracy is so imperiled and what can be done to stem the illiberal tide and to mitigate the inequality that is helping to fuel it. A probing memoir by an idealist-turned-realist, the book is both rueful and hopeful and a compelling read on levels both personal and political.
February 16, 2022
I Will Die in a Foreign Land
by Kalani Pickhart, SVWC 2022 New Voices Fellow
With Ukraine much in the news, this vividly imagined debut novel offers a timely and captivating view of that country. The lives of four people intersect as they participate in the 2014 Ukrainian Revolution, each seeking to fight against the mounting oppression. You get an extraordinary view of people leading their lives as the world around them devolves into chaos and learn about their personal wounds and heartbreak in tandem with the sorrow befalling their country. Watch for the flickers of hope and humanity.
February 9, 2022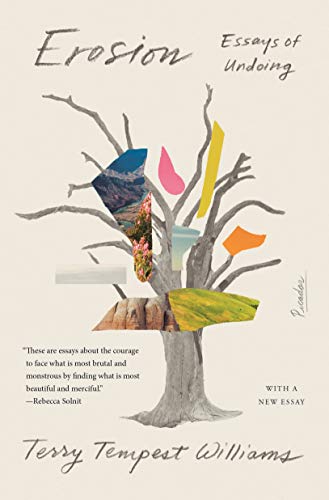 Erosion: Essays of Undoing
 by Terry Tempest Williams
This book, from one of our most original and poetic conservationists, comes at a pivotal time for our imperiled earth. Look hard at the beauty around you, she says, the weathered rocks and the feathered owls—all the natural magnificence—and vow to protect it. These essays are a lyrical call to action and they alarm and enchant in equal measure. "We need not lose hope," she writes, "we just need to locate where it dwells."
February 2, 2022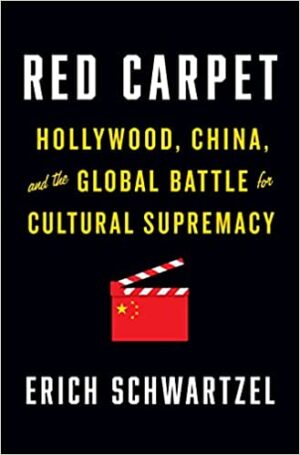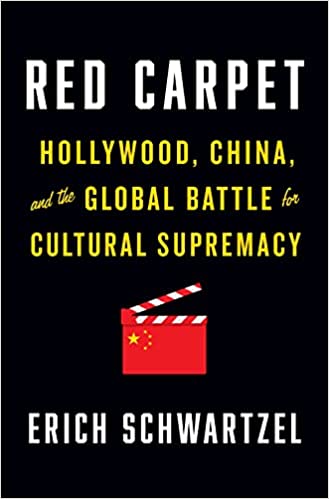 Red Carpet: Hollywood, China, and the Global Battle for Cultural Supremacy
 by Erich Schwartzel
This is one of those super-smart, unexpected books: the story of how China has infiltrated the movie business in this country and is bending Hollywood to its own propagandistic purposes. As China has become a global economic juggernaut, it has also become a source of money for the American film industry, manipulating that industry in both deceptive and obvious ways. Meanwhile China has also built its own major film business to help export its autocratic values. This is a compelling and disturbing read.
January 26, 2022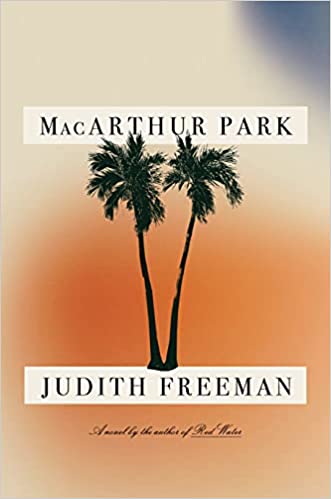 MacArthur Park
by Judith Freeman
This novel is set in the vibrant, scrappy MacArthur Park section of Los Angeles, which the author so clearly loves. It is the story of a lifelong friendship between two very different creative women, a flamboyant, self-centered artist and an earnest, late-blooming writer, whose relationship is complicated and deepened when the writer marries her friend's ex-husband. The women's final road trip from Los Angeles to their small hometown in Utah is beautiful, rich with sensory and emotional details, and quietly devastating.
January 19, 2022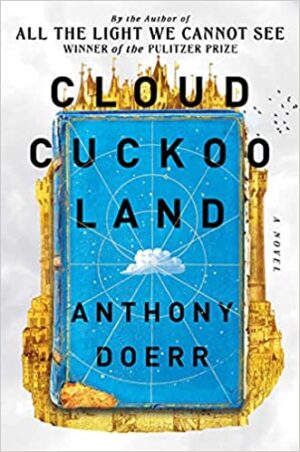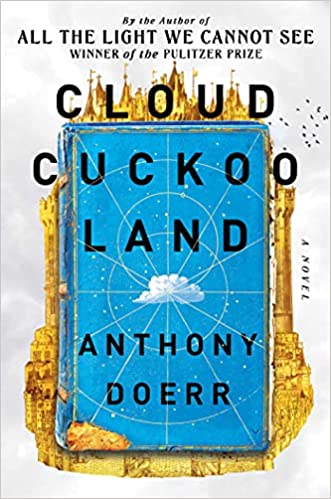 Cloud Cuckoo Land
by Anthony Doerr
A literary theme park ride, Cloud Cuckoo Land takes you winging through centuries, across continents, and even into space as Doerr conjures characters whose lives are all tied to the fate of a single ancient story. Reading it is to surrender to that old childlike wonder when you opened a book and were swept into magical places, knowing that the story in your hands was the portal into pleasure, escape, and knowledge and connected you to all before who had read it. A love letter to the enduring power of books and to their fragility.
January 12, 2022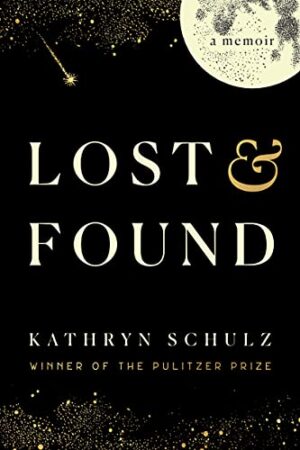 Lost & Found
by Kathryn Schulz
One of the most exciting things is to read a book that feels totally original. So it is with Kathryn Schulz's beguiling and uncanny memoir about losing her beloved father and almost simultaneously finding the love of her life. Grief and bliss dance through the pages as Schultz explores the losses we endure from the everyday (like car keys) to the monumental. But no one has written more brilliantly about finding love— those early moments of dazzlement when you find yourself tipping into a different universe, every nerve-ending alert. I am already re-reading passages.
January 5, 2022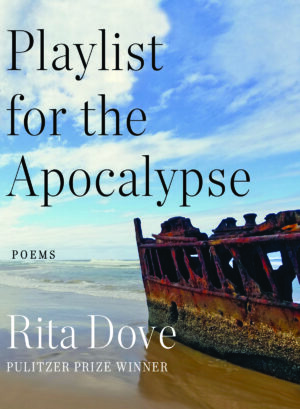 Playlist for the Apocalypse
by Rita Dove
With shimmering exactness, the words in Rita Dove's new poetry collection pierce every part of you: heart, mind, nerve-endings. From playful evocations of the everyday to meditations on racism and mortality, these poems ask to be read slowly and then re-read. Some dance down the page, rhythmic and witty, and begging to be read out loud. Others bid you be still and register their pointed anger or sadness. In this one dazzling volume, Dove gives us the whole world, from Trayvon Martin to the "insidious imperfection" of her right knee.
December 29, 2021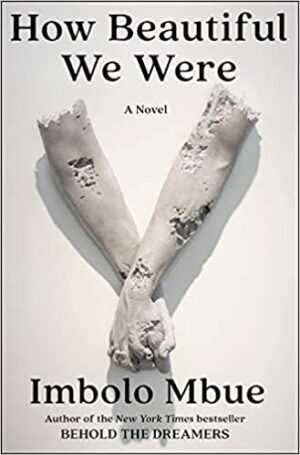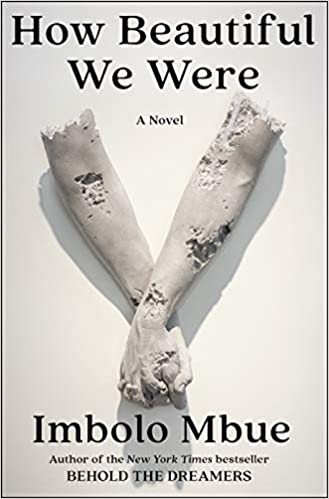 How Beautiful We Were
by Imbolo Mbue
Mbue's powerful second novel is alarming, moving, luminous, and wrenching. The story is told from the viewpoint of children in the fictional African village of Kosawa, whose lives and land are being poisoned by a rapacious American oil company. As we look around our wounded and overheating planet, this is just the kind of novel that makes the story vivid and intimate and gives us an impassioned and necessary heroine in Thula, who chooses to fight back. Call it:  a heartbreaking environmental thriller.
December 15, 2021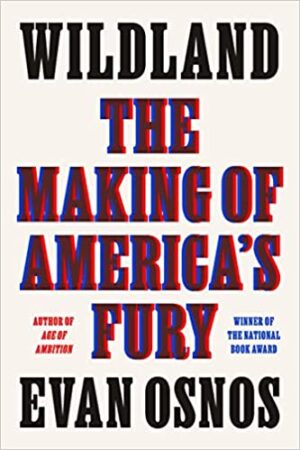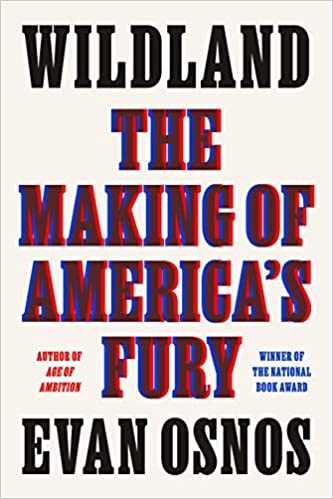 Wildland: The Making of America's Fury
by Evan Osnos
If you want to know what happened to this country over the past two decades—what we let happen—this is the book to read. A first-rate reporter and terrific narrative storyteller, Evan Osnos takes us into the lives and dreams and fears of people in three places he knows first-hand:  Greenwich, Connecticut, home of the financial elite; Clarksburg, West Virginia, where the opioid crisis has hit hard; and Chicago, with its violent pockets of gangs and guns. Through vivid individual portraits, he tells the story of America, the divisions, the inequality, the "fury," to use his word. The book is disturbing and heartbreaking (with flickers of hope), and not to be missed.
December 8, 2021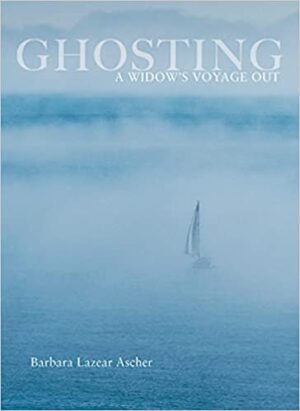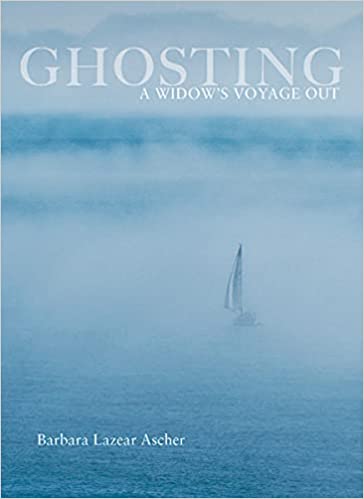 Ghosting: A Widow's Voyage Out
by Barbara Lazear Ascher
As Barbara Ascher notes in her lovely memoir, if you marry an older man, you expect him to leave the earth before you. That knowledge is in the marital bones. And yet, when Ascher's longtime husband died of cancer, she was stunned by the loss. The author of four nonfiction books, Ascher writes about the dying days with aching specificity, about the fierce loneliness of widowhood and—spoiler alert—about finding love again. The book will resonate with anyone who has lost their life's companion.
December 1, 2021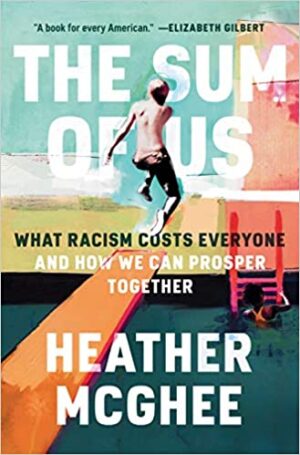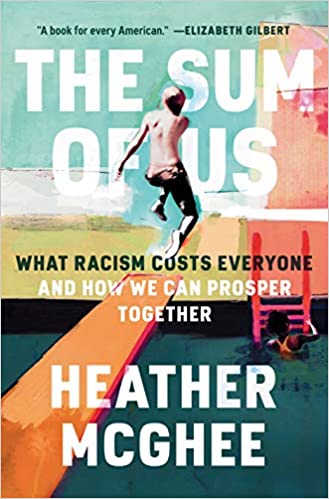 The Sum of Us
by Heather McGhee
There has been much talk and soul-searching about the divisions and inequality that haunt the country. Heather McGhee has a compellingly original view, writing that racism is the root cause of these divisions because it distorts not only the economy but the very soul of America, pitting us against each other. In the effort to exclude people of color, everyone has been punished, she writes, sharing a telling anecdote about how, in the 1950s and 1960s, white officials in communities across America drained their public swimming pools rather than integrate them. But McGhee is an optimist, offering a heartfelt invitation for us to come together to form a more perfect union.
November 24, 2021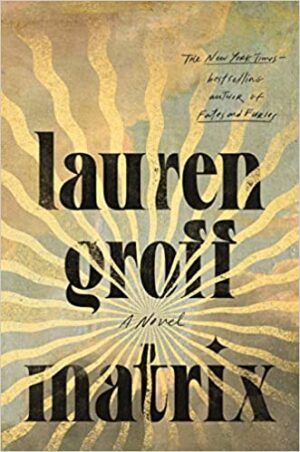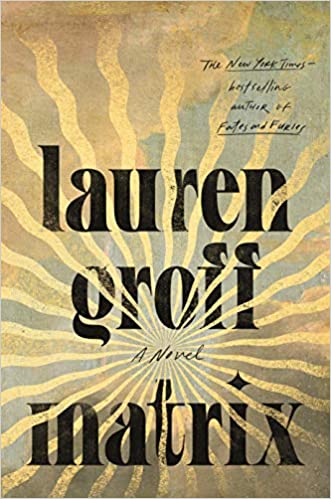 Matrix
by Lauren Groff
In a captivating act of research and imagination, Lauren Groff has given us an English abbey in the Middle Ages presided over by the unforgettable Marie de France, a determined, magnetic heroine unlike any other. Big and rough-hewn and beset by divine visions, she turns the sisters in her charge into a female family, building a kind of feminist haven for the pious and dispossessed. To read it is to be fully alive in that time and place: the weather, the land, the hardship, and the heartbreaks—and the love between and among the women. A finalist for the 2021 National Book Award.
November 17, 2021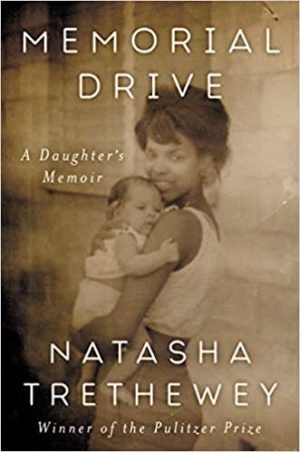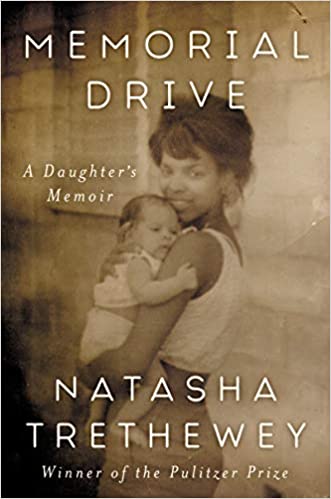 Memorial Drive
by Natasha Trethewey
Can a book be so beautiful and so wrenching at the same time? Such is the case with Natasha Trethewey's memoir about the brutal murder of her mother by her former stepfather when Trethewey was 19. A former Poet Laureate and Pulitzer Prize winner, Trethewey writes of her Southern girlhood as the daughter of a Black mother and a white father, their early divorce, and her mother's remarriage to an abusive man. Her sense of loss is palpable on every page but so too is her early enchantment with the power of words and their ability (and her ability) to capture the world in all its sensual beauty and terrible sorrow.
November 10, 2021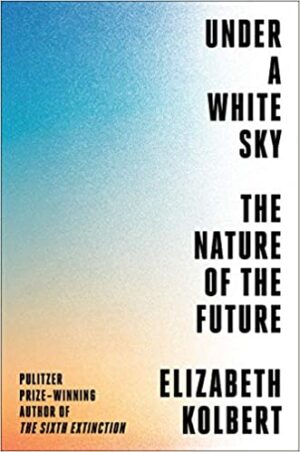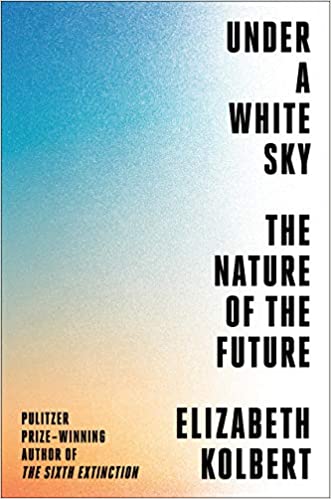 Under a White Sky: The Nature of the Future
by Elizabeth Kolbert
In her previous book, The Sixth Extinction, Elizabeth Kolbert chronicled in painful detail how humans are presiding over the destruction of the planet and the mass disappearance of many species on this earth.  In her new work, Under a White Sky, she offers  some hope:  stories of the scientists and researchers who are looking for ways to pull us back from the brink, whether it be the biologists trying to preserve the world's rarest fish or the physicists looking for ways to cool the earth. Kolbert, a staff writer at The New Yorker, reminds us that our very survival is at stake, but she does it with great stories–and with wit.