SVWC READS: Kelly Anderson
By: SVWC
KELLY ANDERSON is the newest member of the SVWC Board of Directors, joining in the fall of 2019. She is a Los Angeles transplant, having moved there from the East Coast in 1986. Kelly has been active in literary circles in Los Angeles for many years, serving on the Advisory Board and author selection committee of the Beverly Hills Literary Society, the UCLA English Department's Board of Visitors and most recently, as President of the Council of the Library Foundation, a support group for the 73 Los Angeles Public Libraries. Her favorite job, though, was working in her local independent bookstore, recommending books to readers.
—–
KELLY'S RECOMMENDATIONS:
I have found 2020 to be a year of reading unlike any other, and something tells me I am not alone. At times, I have been too anxious and distracted to read at all; at others, I have immersed myself in books as a welcome distraction from, or opportunity to learn more about, the historic events unfolding around us. Here are some of my favorites.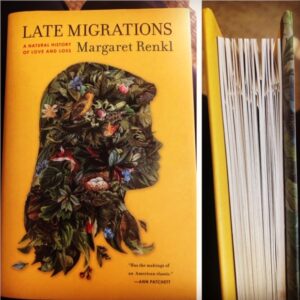 Late Migrations by Margaret Renkl
This is a gorgeous book, inside and out. When I finished it in early January, I remember thinking, "When the first book you read in a new year has this many earmarked pages, it promises to be a very good year indeed!" While my prediction about 2020 proved woefully wrong, my admiration for the book has only grown. If you are looking for a refuge from the news of the day that somehow makes the world seem a little more comprehensible and a lot more inviting, look no further. Renkl writes, for example: "I like the idea of mist as much as I enjoy the lovely mist itself. Aren't transitions always marked by tumult and confusion? How comforting it would be to say, as a matter of unremarkable fact, 'I'm wandering in the mist just now. It will blow off in a bit.'"  Writing with reverence and abandon about both the natural world and our human lives, Margaret Renkl has given us this book of essays, the sum of which is, somehow, even more than its luminous parts.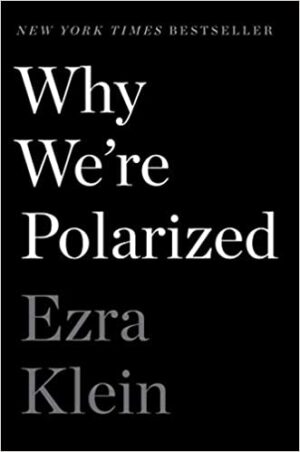 Why We're Polarized by Ezra Klein
Someone once described Ezra Klein to me as the perfect combination of nerdy and smart, a description I don't think Klein would himself deny. These days, I find him to be not only one of the most intelligent and articulate voices around, but also one of the most thoughtful voices speaking on a variety of public issues. Why We're Polarized is neither a lament nor a polemic but rather, a meticulously researched and clearly articulated explanation for how we got to a place of such extreme political polarization, and where we might go from here. Equal parts psychological theory, social commentary, and political history, Klein explains how "[t]he American political system—which includes everyone from voters to journalists to the president—is full of rational actors making rational decisions given the incentives they face. We are a collection of functional parts whose efforts combine into a dysfunctional whole." If you believe our political system is broken and that nothing can be fixed without first being understood, this is a good place to start.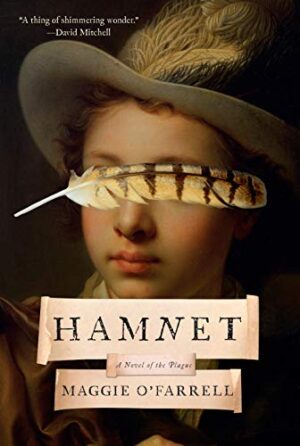 Hamnet by Maggie O'Farrell
Winner of the 2020 Women's Prize for Fiction, Hamnet is the timely and imaginative retelling of an obscure historical fact—the death of William Shakespeare's 11-year-old son, Hamnet, from the plague in 1596. As the death count from COVID-19 in the United States approaches a quarter of a million souls, this story of one life lost in a global pandemic and the impact on a marriage and a family has almost unbearable resonance. The scene of Hamnet's death is one I have read and reread countless times for both its heartbreaking beauty and strange solace. I know I will reach for this book over and over again in the years to come when I lose the people I love. Lest you think the story of a beloved child's death is more than you can bear right now, the Pulitzer Prize-winning author Geraldine Brooks writes this of Hamnet in The New York Times Book Review, "As the book unfolds, it brings its story to a tender and ultimately hopeful conclusion: that even the greatest grief, the most damaged marriage, and most shattered heart might find some solace, some healing." To that, I say amen. To Maggie O'Farrell, I say thank you.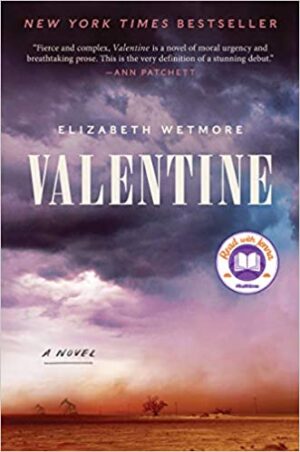 Valentine by Elizabeth Wetmore
Imagine a 52-year-old author, working for years on her first novel, only to have its publication coincide with a global pandemic and national shutdown. Then imagine the book debuts at #2 on The New York Times bestseller list while garnering rapturous critical and reader reviews. This is the rollercoaster story of Elizabeth Wetmore and her extraordinary debut novel, Valentine. Set in a small town in west Texas, the story begins in the immediate aftermath of a vicious sexual assault on a 15-year-old Mexican American girl, after which the town must come to grips with what has happened and who should be believed. Wetmore reclaims this literary landscape from authors such as Larry McMurtry and Cormac McCarthy by foregrounding the often-silenced or overlooked voices of women and girls. She is fearless in confronting the racism, xenophobia, and misogyny that persists in towns like this, something she knows well from having grown up there. And she writes with a huge heart about the working-class people—especially the women—who populate such a place, and somehow manage to look after one another despite their lack of money, power, education, resources, or agency. Wetmore calls Valentine a love letter to her hometown in Texas. A reader at one of her virtual events responded, "I live here, you nailed it, thank you so much for writing this book."
C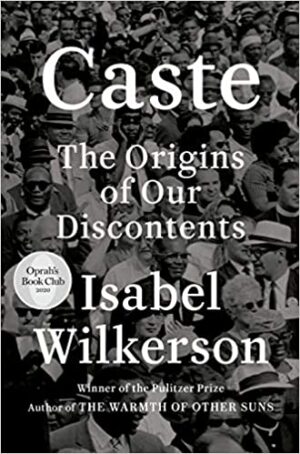 aste by Isabel Wilkerson
I first attended SVWC in 2012, the year after Isabel Wilkerson first addressed the conference about her seminal work, The Warmth of Other Suns, which was recently named one of the ten greatest works of journalism of the past decade. My greatest hope is that she will return to SVWC in the not-too-distant future to talk about her new book, Caste: The Origins of Our Discontents. Wilkerson weaves a multi-disciplinary tapestry of history, journalism, social science, and psychology into a narrative as lyrical as it is powerful. Combining exhaustive research with compelling stories of real people, she shows how race has been the signifier for a powerful caste system in this country since its inception. "Caste is insidious and therefore powerful," she writes, "because it is not hatred, it is not necessarily personal. It is the worn grooves of comforting routines and unthinking expectations, patterns of a social order that have been in place for so long that it looks like the natural order of things." I read Caste in a gulp and have been digesting it ever since. In my opinion, both of Isabel Wilkerson's books are essential reading for America in the 21st century.